New Book
People of the Earth
A Tribute to the Beauty and Dignity of People from Many Lands
by Hyatt Moore
A Small and Beautiful Coffee Table Book
Full color, 122 pages, soft cover, 8.25"x8.25"
$24.95, free shipping
Part catalogue, part retrospective, this is an overview of paintings created over a 20-year period. Though Moore paints a wide variety of subjects and is constantly exploring styles, this selection is of international people--specifically tribal people. He paints from the heart, as well as the hands. Besides the 128 paintings, the book is salted with just a few choice words per spread. Otherwise, the paintings speak for themselves. A rare explorations of a subject too often ignored, and done in a beautiful and highly artistic way.
Purchase People of the Earth
8 1/4 x 8 1/4, 122 pages, soft cover
Free postage for US orders.
For others, please order through Amazon.com.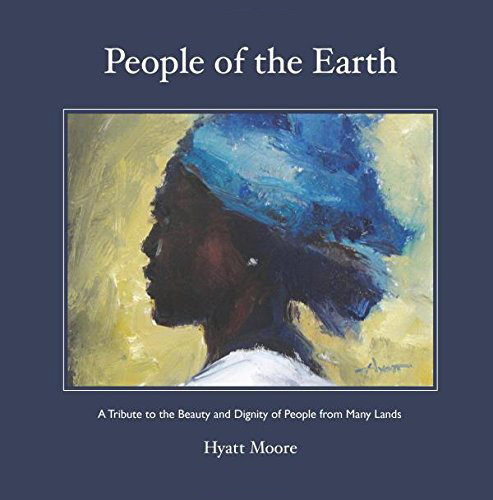 More Sample Pages: