Posters
Suitable for framing, or hanging as is.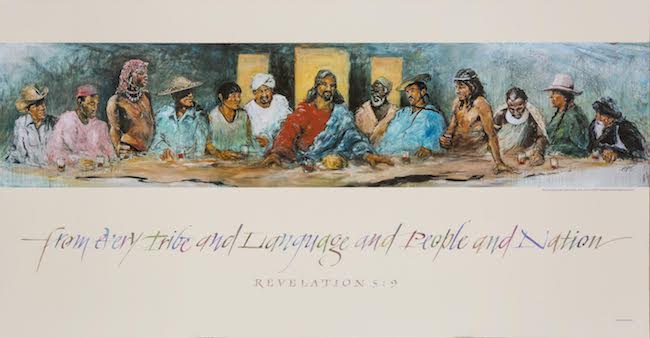 (click for larger view)
With beautiful calligraphy the title expresses the meaning of the painting; every people and every tribe are invited to the Lord's table.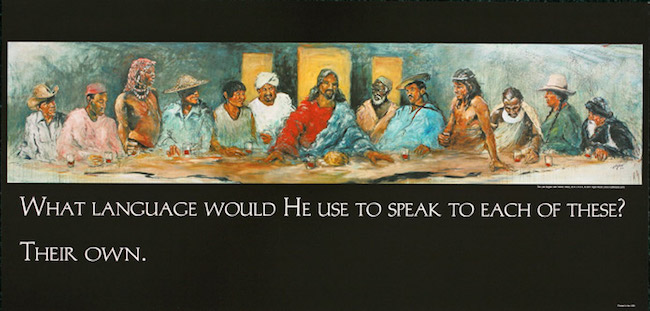 Here is a poster that asks a question "What Language" and answers it.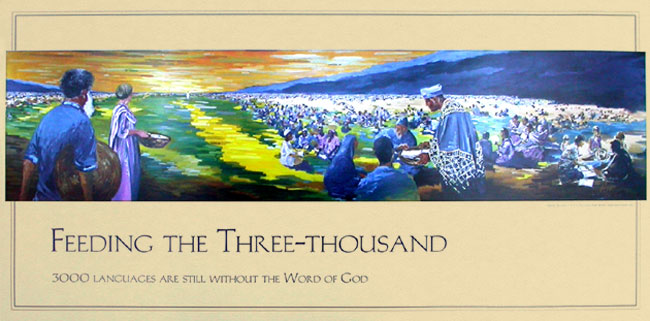 Feeding the Three Thousand - While supplies last, here is a complement to the Last Supper posters at the same size. From a 25 ft. wide mural where Jesus is the miracle worker, the "bread" in the baskets is Scripture, the distributors are workers of various races, and in the crowd are pockets of new readers of different ethnic groups. The "three-thousand" is the number of the world's languages still without Scriptures.
Buy all three for $39.95! See special offer below.
Postage is free for US orders. For others, please inquire.