Mom and Dad
A Remembrance in Their Own Words
complied and edited by Hyatt Moore iii
Two lives, woven together. From early beginnings living on homesteads in the old west, him the son of a railroad man, her the daughter of a preacher. Told in their own words thanks to a family-reunion assignment to provide brief autobiographies. Saturated with photos, many of them "vintage." Produced as a family remembrance, but having wide interest for anyone curious about life in earlier days and how one family evolved.
Purchase Mom and Dad

8 1/4 x 8 1/4, 148 pages, soft cover
Free postage for US orders.
For others, please order through Amazon.com.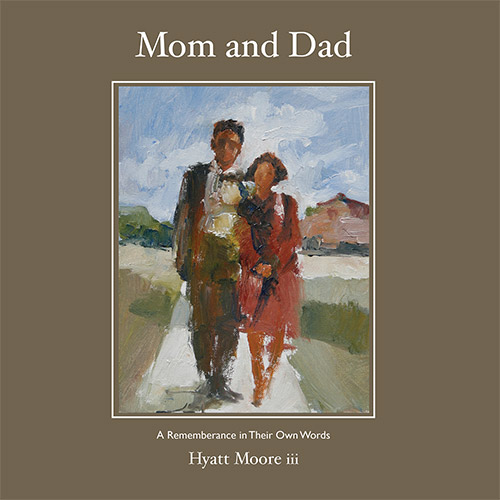 Sample Pages: