The Art of Recovery
Art and Soul of Susan B. Anthony Recovery Center
by Hyatt Moore and Dean Dalbury
The book is a coffee table version of the gallery at the Susan B. Anthony Recovery Center in Pembroke Pines, Florida. That's a caring institution that treats, counsels, and helps women get back on their feet . . . particularly women with children. Such is the theme of the art, many created specifically for the gallery, all on permanent display. The 31 paintings are accompanied in the book by short essays or thoughts, many by recipients of the care, others by staff.
For more background on the creation of the book, its motivation and reception, read more in the blog here.
Purchase The Art of Recovery

8 1/4 x 8 1/4, 68 pages, soft cover
Free postage for US orders.
For others, please order through Amazon.com.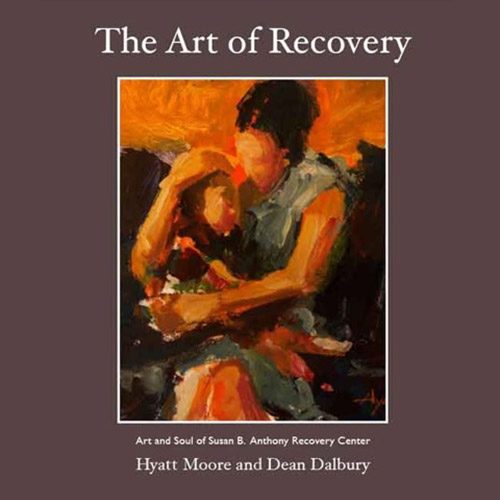 Sample Pages: